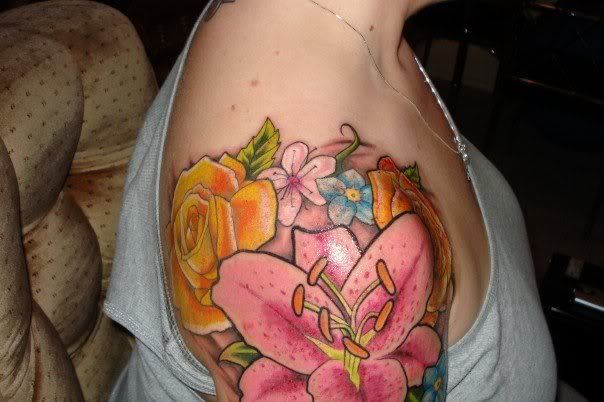 Why many people wear tattoo floral because it is true beautiful and unique form by its it him, no wonder if many from woman circle wearing it and using it in various their body to add to be more beautiful. but tattoo like this is not usually worn by men clan and feminine woman.
Floral Tattoo more often also used on woman's back, because I saw it when looked for it in any where. I know that a woman that use this tattoo can not mentioned or be said that the all woman wearing tattoo like that conceived by a bad woman, because not all of woman using that tattoo are naughty. Tattoo there are also among them using tattoo only as eye decoration or because it is true tattoo very popular for them.

To make
floral tattoo
like that complicated is not like what looking. only requiring a few/little assidinity and also patience. because when impatient befall you, it is not assiduous hence may simply that tattoo which make will become difficult and also don't have tip at beauty of and finish him of desain.